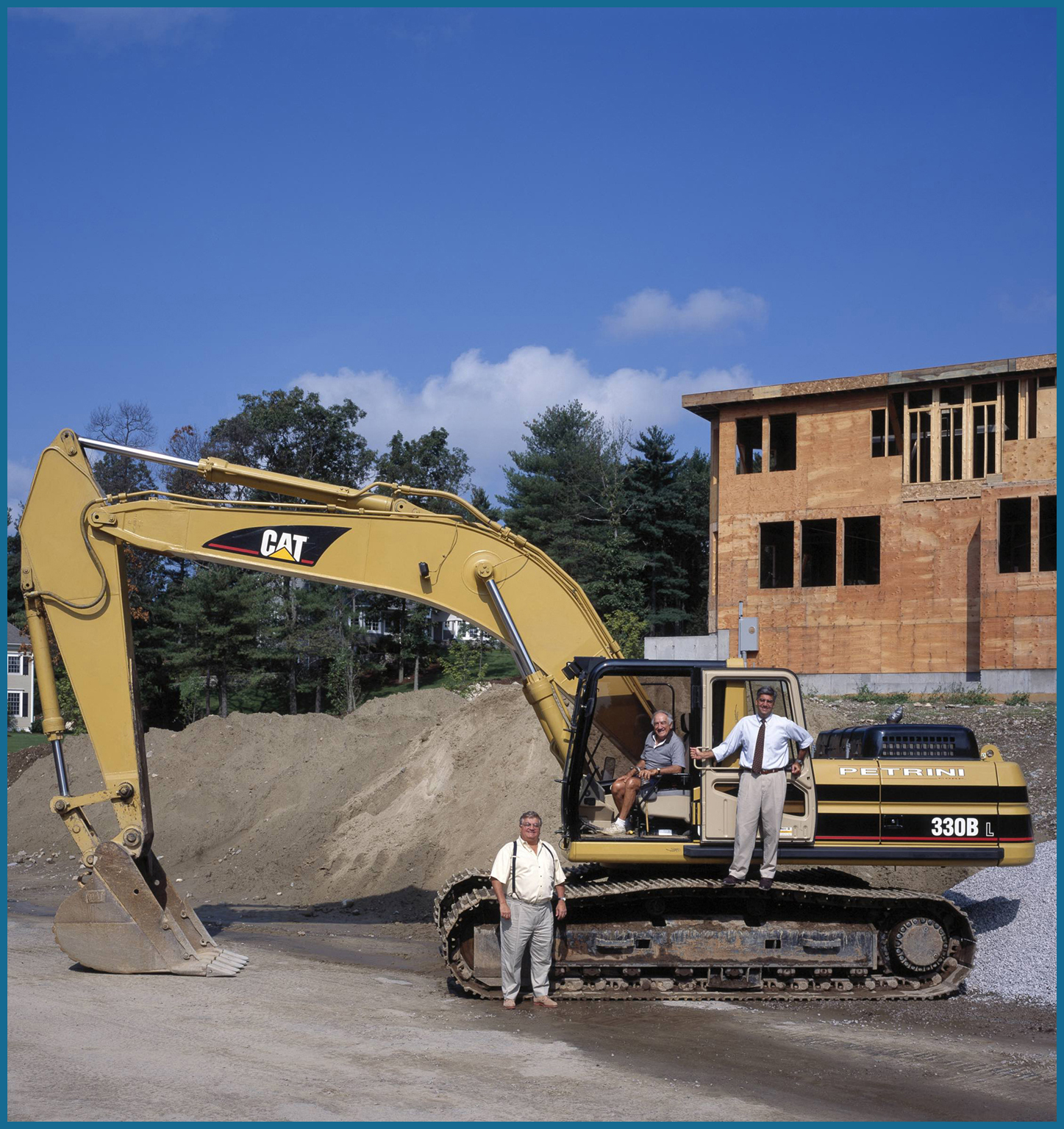 Bringing Your Ideas to Life
Quality, Integrity, and Work Ethic. The guiding principles of Petrini haven't changed since our founding in 1945. When working with Petrini, you can trust that we will bring our expertise to your project. We will work with you every step of the way, ensuring that your expectations are exceeded.
Whether we're working on custom home construction or full-scale home renovation and restoration, Petrini's seasoned team of experts bring the highest level of workmanship to each project.
Building

on a Family Legacy
When Lee Petrini first founded the company in 1945, "Petrini Built" referred to the homes the company built, which helped fuel the post-war boom in the Greater Boston Area. 
A half-century after those first homes were built, sellers still advertise that they were "Petrini Built" - shorthand for the lasting value, quality, and service Petrini brings to every one of its developments.
Petrini has evolved steadily since its early years as a home builder. In the 1960's, Lee and his son Gary, expanded into the apartment market and, in the 1980's, into the retail and commercial arenas.
Today, Lee's grandson Greg and his great grandson Curt have continued to uphold the idea of "Petrini Built".  The company's capabilities have been enhanced by a team of professionals with decades of experience.  Greg and Curt still take a hands-on approach to every project, giving the customers direct contact with the principals. While the size and complexity of the projects has changed since Lee and Gary first started the business, the personal attention and customer-focused principles remain a constant.